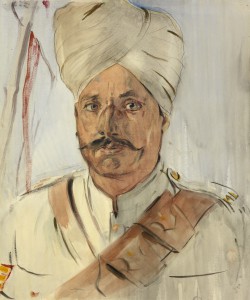 If you were to ask most people in the UK to picture a scene from the First World War, the chances are they'd imagine a skinny Tommy, clad in drab tunic and puttees, wielding a rifle and suffering in the Flanders mud. But that image only tells part of the story. The conflict was a global one that drew in participants from around the world, many of whom have never even set foot in Western Europe. As the world's first experience of 'Total War', the period of a century ago ushered in monumental changes that had, and continue to have, an impact on the lives of people around the world, both inside and outside theatres of war.
This centre is particularly interested in developing commemorative projects with national, faith and other emerging communities whose histories are rarely considered, and for whom the traditional Armistice Day celebrations may have strikingly different meanings.
The Centre for Hidden Histories wants to tell their stories and to help the diverse communities of 21st century Britain to understand the contribution and sacrifice that their forebears made and the memory and legacy that remains. The Centre has been established to develop new and imaginative ways of remembering and commemorating the WWI period that are genuinely inclusive and reflect the complex and varied nature of British society in the 21st century. Drawing on the opportunities presented by the centenary of WWI, we will initiate new forms of community action and engagement around the memories and narratives of this period.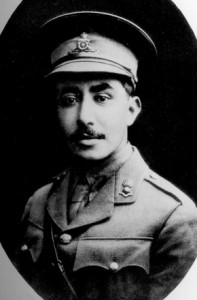 It is our intention to develop a broader understanding of WWI as a global conflict that has a continuing relevance in an increasingly cosmopolitan British society, to show how we can contribute to remembering the WWI period in a manner which will resonate across all communities in modern Britain, including those groups for whom the conventional British narratives associated with the western front omits the experiences of their ancestors.
We recognise these different experiences and the Hidden Histories project is designed to show how they can contribute to remembering the First World War period in a manner which will resonate across all communities in modern British society.
Our specific research themes include:
Shellshock after the war. Memorials/cemeteries/remembrance, hospitals
The war beyond the Western Front: Eastern Europe, The Balkans, Middle East, Salonika and elsewhere
Revolution in Europe 1917 and beyond
Postwar wars
The downfall of Ottoman Empire and rise of the modern Middle East
The impact of the war on neutral countries
The impact of the war on communities; its effect on farming and mining
The position of Germans and German language teaching in the UK and the change from German names to more recognisably English ones
Language change and the First World War
The role of conscientious objectors and of pacifist groups such as Quakers