Monday 4th September 2017 10am-4:30pm
The City Rooms, Leicester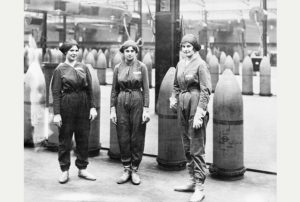 The Centre for Hidden Histories, in partnership with the Heritage Lottery Fund (HLF) will be hosting a free event to explore the possibilities in researching and commemorating the First World War.
The event is aimed at any community groups who have, or wish to develop, an idea for a First World War project.
Groups who have successfully completed HLF-funded projects will talk about their experiences of developing and running them, and expert advice will be on hand from the WW1 engagement centre teams to assist participants in developing their projects.
Advisers from the HLF will talk through some of the practical aspects of applying, and there will be a forum for individuals and groups to discuss their ideas.
Further details, including information on registering for the event, will follow shortly.
For more information, please email michael.noble@nottingham.ac.uk