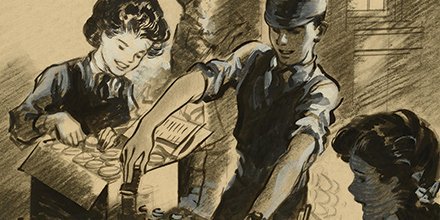 Yesterday I was fortunate to attend the 'Voices of the Home Fronts' conference at the National Archives in Kew.  Convened by the 'Everyday Lives in War' Engagement Centre based at the University of Hertfordshire, Thursday's programme featured a keynote lecture by Professor Adrian Gregory (Pembroke College, Oxford University) on consent and dissent among the British working classes during World War One.  In a panel session that followed on Literature and Poetry,  I saw Associate Professor Donna Coates (University of Calgary) give a fascinating introduction to the post-World War One Canadian national narrative of the Battle of Vimy Ridge and the efforts by recent Canadian novelists to problematize this image through a greater attendance to themes of ethnic diversity and gender.  In other papers on the panel, Jeff Taylor tackled the ubiquitous presence of German spies in representations of World War One era East Anglia, Viv Newman analysed the war-time grief poetry of A.E. Grantham and Professor Andrew Jackson (Bishop Grossetest University) introduced the often over-looked rural war-time writings of Bernard Gilbert, a Lincolnshire poet.  The second panel of the afternoon was equally interesting with Lucy Moore giving an overview of museums and galleries in Leeds during the war, Sonja Andrew introducing her textiles based responses to histories of conscientious objection and Lucie Whitmore discussing the emotional archaeology of First World War fashion.  Dr Jim Beech concluded the session with his detailed analysis of British First World War soldier, Vince Schuerhoff and Schuerhoff's experiences of military training in Britain before being deployed on the Front Line.
The conference concluded with an evening of talks which featured Professor Maggie Andrews (University of Worcester) and author and TV producer Richard van Emden.  Emden spoke about The Quick and the Dead,  his study of the impact of World War One on families who lost loved ones during the conflict. A conversation with Paul McGann ended the evening, featuring the actor's reflections on meeting World War I veterans and making the controversial BBC series, The Monocled Mutineer (1986).
The Centre for Hidden Histories has been represented at the conference.  'Beyond the Western Front' speaker, Steve Lau spoke on Friday morning, Community Liaison Officer, Mike Noble chaired a session on Friday afternoon and Centre for Hidden Histories researchers Claudia Sternberg and David Stowe will be speaking on Saturday.