We are delighted to announce that the long-awaited Centre for World War 1 Internment and Internee Database, collating and detailing information on enemy aliens interned in the British Isles, will be will be opening at Knockaloe in Patrick Village on the Isle of Man in Spring 2019.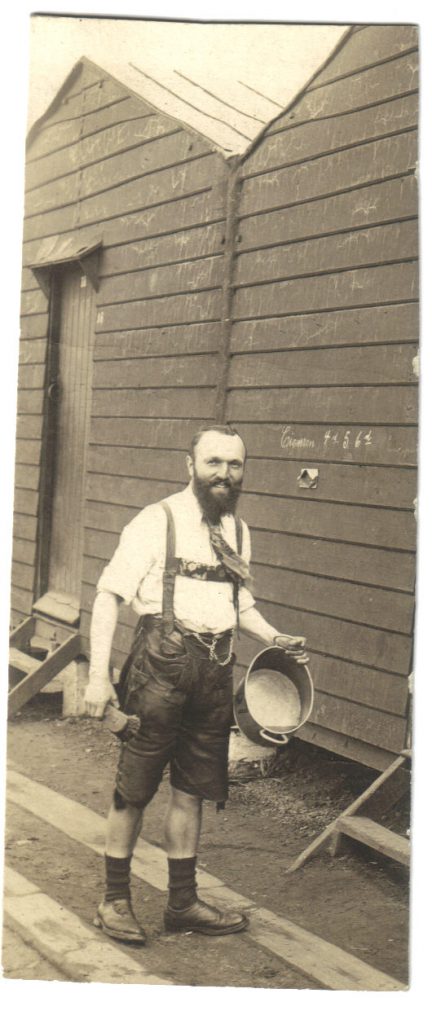 Our Community Charity project launched with the website www.knockaloe.im on 17 November 2014, 100 years to the day that the first internee moved into Knockaloe. Our aim being to create a Visitor Centre and interpretation of Knockaloe Internment Camp, and a Database bringing together the stories of the men who lived in our small village 100 years ago.
Over the past three years, we have been focussed on our work of bringing together what is a huge amount of fragmented information about the civilians interned in the British Isles from sources all over the world. We were thrilled to work with Panikos Panayi, Professor of European History at De Montfort University, and have the support of major UK universities via the "Centre for Hidden Histories: Community, Commemoration and the First World War" Project at the University of Nottingham, to develop our initial framework for the database, getting the tens of thousands of internees listed. Our work now is focused on bringing together fragmented information from all over the world to allow us to collate internees' experience of internment, as well as their movements between camps during their internment.
A phenomenal amount of work has been done by the community, volunteers and grant/donation funded staff and we are delighted to confirm that the "Centre for WW1 Internment" at Knockaloe will be launching in March 2019 with a major event (details to be announced shortly via www.knockaloe.im), its timing to coincide with the centenary of the end of "Knockaloe Internment Camp" whose final internees only departed in the autumn of 1919.