Dr Larissa Allwork and Andrea Kocurkova gave a workshop on women and First World War trauma as part of the AHRC First World War Engagement Centre Festival on Women and War held at Glasgow Women's Library between 30th and 31st August 2019.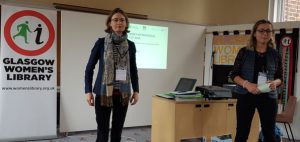 Larissa and Andrea worked with a group of ten engaged, knowledgeable and enthusiastic participants to explore female experiences of trauma during World War I. The concept of shell shock is problematic in gender terms, both because it continues to be primarily associated with male experiences of trench warfare, and because during the war male shell shock sufferers were often stigmatised as being 'un-manly'. Drawing on the work of researchers like Tracey Loughran, Christine Hallett and Santanu Das, Larissa and Andrea introduced the group to a range of primary sources and sought to explore the various ways through which specific female war-time experiences of trauma were felt, and left their trace in primary sources such as memoirs, pension records and oral histories.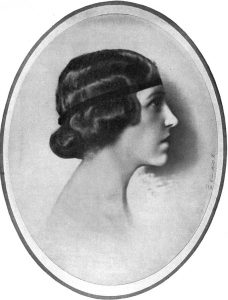 The discussion at the workshop of the First World War memoirs of 'Forbidden Zone' nurses Ellen La Motte and Mary Borden was particularly lively. Topics covered included asking how the narrative voice of personal distance in these memoirs may have functioned as a psychological self-protective mechanism; while the group also pondered whether the repeated representations of touching the wounds of injured soldiers connected nurse narrators to the traumatic horrors of the battlefield.
People who participated in the workshop commented:
"Well thought out, highly interactive, very well facilitated. All round excellent."
"Very useful way into future research project, personal reflections on history and its meanings."
"Increased my knowledge of trauma during World War I."
"Great workshop – really fascinating topic!"
The Glasgow session was a gender history version of the 'Shell shock Stories and Beyond: Trauma and the First World War' workshop that has appeared at the AHRC First World War Engagement Centre Festivals in Birmingham (22nd – 23rd March 2019), Belfast/ Omagh (18 – 22nd May 2019) and Cardiff (5-6 July 2019). The research in this resource has also featured in talks at Family Tree Live (Alexandra Palace, 26 April 2019) and the First World War: Past, Present and Future conference (Craiglockhart, 27-28 June 2019).