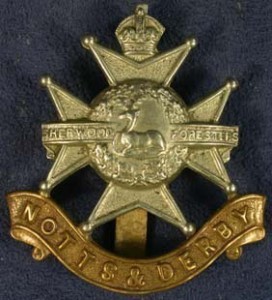 John Beckett recounts the story of Thomas Porteous Black, the Registrar of University College Nottingham, who fought at Gallipoli.
The commemoration on 25 April 2015 of the centenary of Gallipoli, reminds us that white British casualties were found in places other than the trenches of the Western Front. The conflict itself is often viewed as being about the Australian and New Zealand troops, who went into action in Europe for the first time. 'The ordeal of courageous Anzac troops under the command of bungling British generals has become the stuff of legend' according to The Times (25 April 2015). By contrast, Britain has not made a great deal of the campaign, which was seen as botched, primarily by Winston Churchill, who had seen it as a way of opening a new front in the Eastern Mediterranean. Britain sent a 75,000 strong Mediterranean Expeditionary Force, which included British, Irish, French, Australian, New Zealand and Indian troops. By August 1915 the situation was dire, with troops pinned down in a bloody stalemate, having failed to move further than three or four miles inland.
Among the casualties was Thomas Porteous Black. A native of Aberdeen, but brought up in Darlington, Black was killed at Suvla Bay on 9 August 1915, as the 9th Sherwood Foresters were ordered forward against Turkish lines near Hetman Char in the Dardanelles.
Black's death had a particular impact on Nottingham University College because he held the position of Registrar, at that time the senior administrator of the institution. He had joined the College as a lecturer in Physics, and had been appointed Registrar in 1911. As an officer in the OTC (Officer Training Corps), he quickly became involved in the war effort, and when the war started he joined up as a Sherwood Forester. As with all of the young men who died, and who had some form of association with the College, his loss was reported to both Senate and Council and, as ever, letters of condolence were sent to his family. He is also named on the university's war memorial in the Trent Building.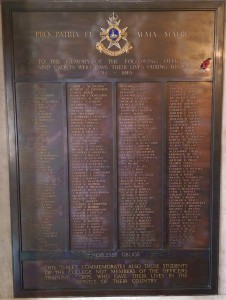 In Black's case the College decided to go further and to create a scholarship fund 'to be awarded for research and to bear his name'. A circular letter dated 20 November 1915 and signed by the College vice principal Frank Granger and by E Lawrence Manning, described as honorary secretaries and treasurers for the Black memorial award, recalled how, as registrar, he had 'carried out duties of special responsibility with an energy, foresight and tact, which was of great value to the numerous students who entered the College during his term of office.'
The letter continued: 'It is hoped to raise a sum of £300 with a view to establishing a scholarship to be awarded for research and to bear his name.' More than £50 had already been donated, including £10 10s from Principal Heaton, and £5 5s from his wife. A concert was held on 25 March 1916 to raise money towards the Black Memorial Fund.
By that time the ill-fated campaign in the Dardanelles was over. The Commander-in-Chief, General Ian Hamilton was recalled in October, and an evacuation began in December, which ended on 9 January 1916.