The Centre for Hidden Histories and Voices of the First World War present a free discussion event.
2014 saw the beginning of the commemoration of the Great War. At the start of the year the contribution of soldiers from Asian countries was arguably not well known. Many projects that took place in 2014 helped to change this and to raise awareness of the significant Asian impact on the outcome of the war.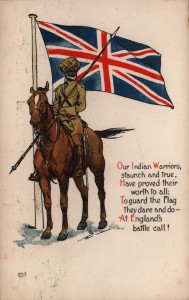 India had sent over 1 million soldiers to fight in the War, of whom nearly 8000 died, 16,400 were wounded and 840 went missing or were taken prisoner.
Meanwhile a contingent of over 140,000 Chinese workers came to France to help the Allied war effort. They completed arduous and dangerous tasks, including digging trenches and recovering corpses for burial from no man's land. More than 2,000 gave their lives.
A discussion event at the Library of Birmingham, as part of the Voices of War & Peace and the University of Nottingham's Hidden Histories WW1 Engagement Centres activities, will explore and reflect upon the Asian contribution to the war and look at ways of fostering greater interest in the subject.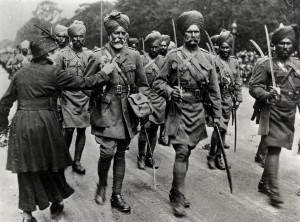 During the event there will be a series of presentations and participants will have the opportunity to share their own work, meet others working on projects, and discuss with staff from the WW1 Engagement Centres how to develop or expand projects or research.
The event will take place at Heritage Learning Space, Library of Birmingham, between 1:30pm and 4:45pm on Saturday 21st February. It is free of charge but booking is essential. Please book via Eventbrite