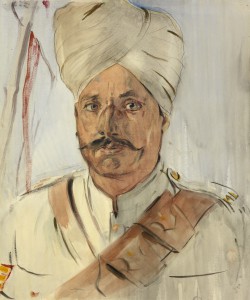 One of our main aims at the Centre for Hidden Histories is to support local groups and societies keen to commemorate the role of their communities in the First World War.
With that in mind,  we're very pleased to invite applications to our Community Challenge Fund. This scheme offers grants of up to £500 for community group activities that investigate and commemorate the legacies of the years 1914-19.
We are particularly keen to offer support to projects that focus on histories that fall outside of the traditional image of the Western Front. These histories may include, but are not limited to, themes of migration and displacement, the experience of 'others' from countries and regions within Europe, Asia, Africa and the Americas, and the impact and subsequent legacies of the war on diverse communities within Britain and the impact on remembrance and commemoration, identity and faith.
The funds will enable community groups to gain access to research and/or technical facilities and expertise in order to develop projects or to support an event or visit in support of their research.
Challenge Funds are not limited in any particular way, but applicants are encouraged to demonstrate the research they are aiming to achieve. Funded activities could include:
Support to undertake a specific piece of research, such as funding travel to an archive
Funding for training in research or presentation skills
Access to research facilities and research support
This is an open call and there is no formal closing date for applications. However, projects must be completed by 31st December 2016 to meet the terms of the grant.
To apply, please complete the online form