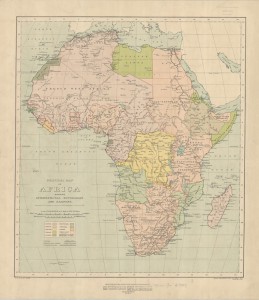 The African Heritage and Educational Centre is an organisation dedicated to the promotion of a positive image and understanding of African culture and traditions. One of the methods that it uses is to help people to learn about African heritage. The occasion of the centenary of the First World War has provided an opportunity for the centre to focus on the impact of that conflict on the continent and to create resources that will help people to find out some of the ways that this 'European War' was felt far from European shores.
With the help of funding from the Heritage Lottery Fund, the AHEC has collected a series of maps that show the shifting boundaries in African territories as snapshots from before, during and after the war. The maps are presented with information that helps the reader to understand the context and history operating behind these changes.
There are seven sections which focus on different areas of Africa. Each section includes background information which provides an overview of the African territories that were controlled by the European nations and include discussion questions.
The material, which can be downloaded for use in the classroom, is grouped under several headings. The first section focuses on two political maps of Africa, the first map in 1914 and the second map in 1920 giving an overview of the changes following Germany's defeat in the First World War. The other sections focus on the impact of the First World War on territories that were controlled by Germany in more detail.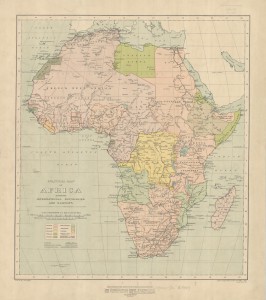 You can find the project here.