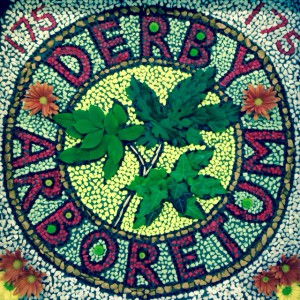 Visit Derby's Well Dressing Trail portraying how Derby Green Spaces were used during First World War.
The Centre is very proud to support a project that examines the home front in Derby during the First World War. led by Derby's Spiral Arts and Professor Paul Elliott, the project involves working with a group of local residents, interested in the history of Derby, a PHD student and two undergraduates from the University of Derby that are researching Derby's archives to uncover information about parks and green spaces during First World War. The research information will be used to create ideas for well dressings which will then be on display for the people of Derby.
From Monday 20 June to Friday 25 June, five schools, a youth group, and an over 50s group will all work with Spiral Arts to produce a number of well dressings for exhibition in Derby's first public park, the Derby Arboretum and extending into the city centre around the Cathedral Quarter.
This intricate art is unique to Derbyshire. Traditionally well dressing frames are soaked in the local river before being packed with clay. A design is marked out onto the clay and then each section is carefully covered with individual flower petals, leaves, seeds, coffee beans, feathers and stones to complete the design.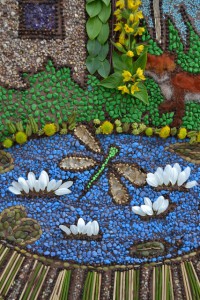 The trail will be launched at 11am on Saturday 25 June in the Orangery at Derby Arboretum Park and the well dressings will be on display until Sunday 3 July. There will be some well dressings displayed in the Arboretum Park and also well dressings displayed around the city's Cathedral Quarter – QUAD, Deda, Derby Central Library, Derby Local Studies Library, Derby Cathedral and Derby Tourist Information Centre.
The research will also be used to create a textile banner exhibition in August at the Derby Arboretum Summer Celebration.