Dr Nick Baron (History, University of Nottingham), Dr Sarah Badcock (History, University of Nottingham) and Dr Erin Snyder (Digital Research Manager, University of Nottingham) have been working with Life Lines community group and heritage consultants Culture Syndicates on the realization of the COREL project (Curating Online Resources for Engagement and Learning). This project is being funded by the Centre for Hidden Histories, the Higher Education Innovation Fund and the University of Nottingham.
The aim of the COREL project is to develop an easy to use and accessible online platform which will enable the display of textual materials held by archives, libraries, museums or private collections.  In the process, it is hoped that this digital resource will increase public access to primary sources as well as enhance  peoples critical engagement with historical documents.  In order to design an interface sensitive to the needs of its user groups, the COREL project convened focus groups in August and September 2016 with teachers, gallery/museum professionals, higher education staff and Life Lines, a Nottingham-based community history group. Informal consultations were also held with representatives of the British Library, the National Archives and the British Museum.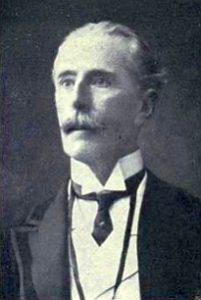 In relation to the First World War centenary specifically, the COREL team is developing, for presentation on an initial prototype of the platform, a series of documents contributed by Life Lines members concerning family members who fought in the war. It is also drawing on materials from the Buchanan collection, currently housed in the University of Nottingham's Manuscripts and Special Collections.  The Buchanan collection includes the diaries and correspondence of diplomat Sir George Buchanan who was present in Russia during the First World War and the Russian Revolution.
It also holds diaries, letters, press cuttings and the photograph albums of Sir George Buchanan's daughter Meriel, who was also in Russia at this time. The COREL project has selected extracts from Meriel's diary for annotation and presentation on the website.  Dr Nick Baron and Dr Sarah Badcock, together with the COREL Postdoctoral Research Fellow Dr. Aaron McGaughey, who are all scholars of twentieth-century Russian history, will provide historical context for the public's engagement with these primary sources.
Prototypes of the digital resources will be presented to members of Life Lines to test.  Life Lines is a Nottingham based volunteer group who are interested in researching family histories and conserving artifacts from the World War One era.  Their activities are supported by experts at the University of Nottingham's Manuscripts and Special Collections, Nottinghamshire archives and Culture Syndicates.  Life Lines have produced a book, The Life Lines Collection and a resource pack for schools. To hire this pack which contains replica objects from the 1914-1918 period, contact Charlotte Pratley at Charlie@culturesyndicates.co.uk