On 7th October 2017, Lakeside Arts will be hosting a performance of the Centre for Hidden Histories sponsored show, 'The Sherwood Foresters of 1916'.  Developed with Professor James Moran (English, University of Nottingham), Professor Fintan Cullen (Art History, University of Nottingham), theatre director, Sarah Stevenson and performed by Year 9 students at Hall Park Academy,  the play seeks to uncover the hidden narrative and the unheard voices of the Sherwood Foresters who fought during the Easter Rising of 1916.  Of the significance of this research project in uncovering a difficult and provocative 'hidden history' of the First World War, James commented: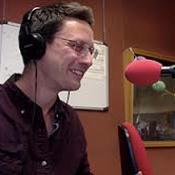 "Our research examines the legacy of the Sherwood Foresters who fought during the Easter Rising in Dublin. These men, from Nottinghamshire and Derbyshire in the English Midlands, suffered the greatest casualties of the British regiments involved in the insurrection, and participated in the firing squads that executed the rebel leaders. Yet the public and artistic memorialising of these English soldiers is not widely known, and our interdisciplinary work tells the unfamiliar story of what happened to the Sherwood Foresters after the fighting of Easter Week ceased."
Devised and rehearsed through a series of five workshops at Hall Park Academy, the performance of the play will start at 7.30pm in the Djanogly Theatre.  Tickets are free from Lakeside Arts but booking is advised.  The play is suitable for those aged twelve and above.