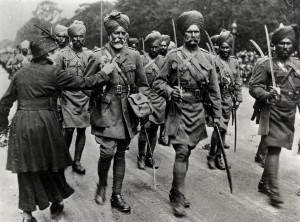 In 1914, Sikhs represented just 1% of the population of British India but made up 20% of the British Indian Army. Michael Noble looks at a new exhibition that commemorates their role in the First World War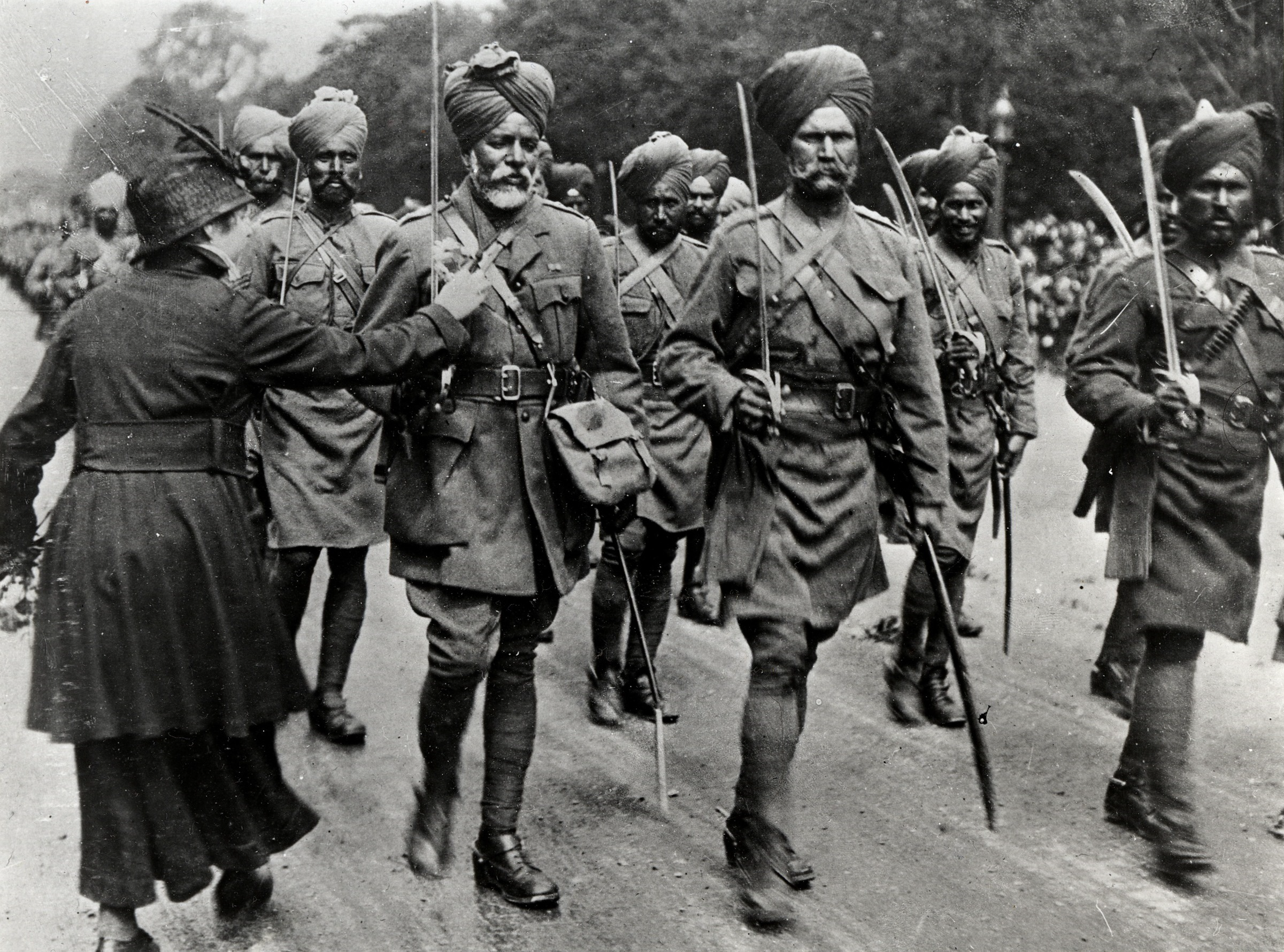 One of the reasons that the war of 1914-18 is considered a world war is that the European powers were swift to involve their colonial possessions in the conflict. For Great Britain, this meant drawing on territories from all over the globe, including Canada, Australia, New Zealand and, of course, India, the 'jewel' in the imperial crown. India provided Britain with a massive volunteer army of over a million men, a sizeable portion of which were Sikhs from Punjab in northern India. Their role in the war is now being commemorated by the UK Punjabi Heritage Association (UKPHA) who have curated an exhibition entitled Empire, Faith and War.
The exhibition's organisers are keen to emphasise not just the depth of Indian involvement in the war (illustrated by the fact that every sixth British soldier would have been from the Indian subcontinent), but also the breadth. Accordingly the exhibition has been designed to describe the full Sikh experience, from the Sikh Empire to the breaking out of war in 1914 and from there, through the varied experiences of Sikh soldiers in Europe, Africa and the Middle East, and of Sikhs who remained in India throughout.
The exhibits include propaganda and recruitment material, newspaper excerpts, artefacts such as clothing, medals and phulkari and of course many excellent photographs that depict Sikh soldiers, their loved ones and their comrades from around the world. The story is brought to life through film footage, sound recordings of Sikh POWs and curiosities such as x-rays of injured Sikh soldiers.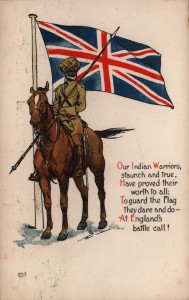 Empire Faith and War is much more than an exhibition. The project has larger ambitions to illuminate 'the Great War's Forgotten Army' and will do so through the production of a documentary film, a commemorative publication, education packs for schools, a touring mini-exhibition and ultimately, a database of soldiers' and families' stories, which they aim to create with the help of volunteer 'citizen historians'. The aim is to leave a legacy in which this hidden history is a little less hidden and rather more reflective of the size of the contribution made by those brave men from India.
Empire, Faith and War is at the Brunei Gallery, SOAS, London until the 28th September.