The Great War increased the need for auxiliary hospitals, including those based in the East Midlands. Nigel Hunt explains how even one of the smaller units, at Mill House in South Wingfield, was kept busy…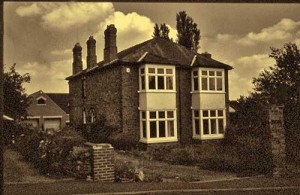 VADs (Voluntary Aid Detachments) were voluntary nurses. The organisation had been formed in 1909, and there were over 14,000 VADs by the start of the war. Vera Brittain was one of the best-known VADs, she served in the UK, France and Malta during the war, and wrote about her experiences in Testament of Youth, published in the 1930s. Other well-known VADs included Agatha Christie, Amelia Earhart and Hattie Jacques. Many VADs were middle- and upper-class women who wanted to get involved in the war effort, and being a VAD was considered an acceptable role.
With the large numbers of wounded, it was necessary to introduce auxiliary hospitals all around the country. These were situated in large houses, village halls, school buildings, and other large buildings. The auxiliary hospitals were attached to military hospitals so military control was retained. Each hospital was headed by a commandant in overall (non-medical) control, a matron, and a number of VADs.
Derbyshire had 37 auxiliary hospitals. These included larger establishments such as the Whitworth Institute in Darley Dale, Willersley Castle in Cromford, and Green Hall in Belper (this last was demolished long ago). Mill House, in Church Lane, South Wingfield , was a Red Cross VAD hospital during World War One. It was one of the smaller hospitals, with only 12 beds.
Mill House was owned by the Bower family who owned the mill at the bottom of the hill (now Taylor's Mill). The commandant at one point was Mrs Ella Smith, and the matron Doozy Smith It had 88 patients over a period of 14 months. According to the High Peak News in February 1918, Mrs Smith received an honour for her work at South Wingfield.