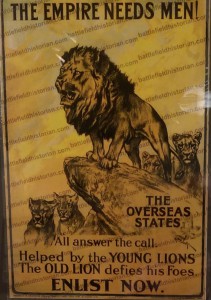 This week I visited the 400 Years of Caribbean Contribution to British Heritage and Culture exhibition at Solihull Central Library. It is a fine collection of images and information about the role played by people from the Caribbean and people of Caribbean heritage, in some of the landmark events in British history.
Much of the exhibition is concerned with military and martial concerns. An early stage depicts a private of the 5th West India Regiment in 1812 while a section entitled black mariners shows an image of a relief mural from the base of Nelson's Column showing a black seaman.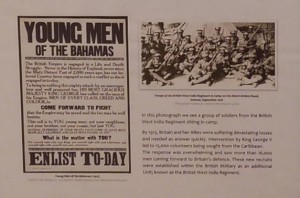 Naturally, large sections are dedicated to the Second World War and of course, the First, which is what prompted my interest. Much of it is biographical, with pictures, newspaper clippings and poetry dedicated to well known figures such as Walter Tull, and some (undeservedly) less celebrated ones.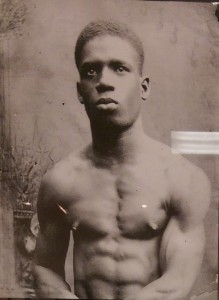 Winston Churchill Millington, born in Barbados in 1893, was a member of that particular generation to have been old enough to fight in the First World War and young enough to don a uniform again for the Second. He served in the new British West Indies regiment after working in a school prior to the outbreak of war.
The appeal to men like Millington is illustrated on panels that feature the recruitment techniques used to raise volunteers. This includes general approaches, such as the 'Empire Needs Men' poster, as well as direct and focused campaigns, here depicted in a poster appealing to men of the Bahamas.
The exhibition is on display at the Heritage Gallery (Solihull Central Library)  until Friday 31st July 2015.
Admission is free and opening times are: Monday and Thursday 9am – 3pm. Tuesday and Friday 9am – 6pm. Wednesday 10am – 6pm. Saturday 9am – 5pm. Sunday Closed.