In this guest post, Dr Narveen Kaur describes some of the research that she is conducting for the Centre for Hidden Histories.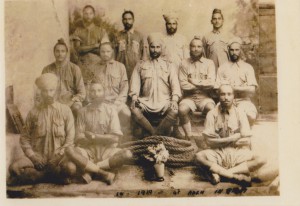 Researching World War I is rather a difficult task involving the trawling through archival material and old newspapers. In my work with the Centre of Hidden Histories, I want to uncover the family histories of soldiers involved in the War effort, specifically the participation of the Malay State Guides in the Aden Field Forces from 1915 to 1919. The Hidden Histories project aims to fill a gap in memories and as the focus on Malaysian Sikh participation in World War I emphasizes the Ghadr movement and the resulting Singapore Mutiny prior to the troop transfers in 1915, there is comparatively little on their experiences during the war. The work to date has been a challenge, in identifying families and trying to source primary material. In the Malaysian Archives, the files are restricted and require government permission while the Japanese Occupation of World War II in Malaysia meant the destruction and loss of significant chunks of material history including the regimental colours and silver.
Entering the active data collection phase of research for my project, I wanted to start blogging a bit on the experiences of collecting family memories and working with enthusiastic and passionate citizen historians. In this first blog post, I would like to put in perspective the service of this unit. As described in a newspaper article, the Malay State Guides entered the war effort in 1919, with a force of approximately 1000 men. This unit received a number of recognitions in medals and orders of merit. A complete list may be found here.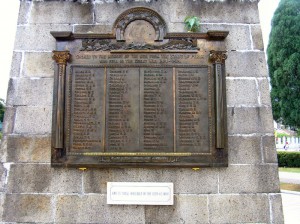 During the course of my research, I spoke with one woman, who has devoted time and effort to research on her father and his participation in the Malay State Guides, his service in Aden and later his work within the Police forces. Her father was one of the approximately five hundred soldiers who returned from Aden.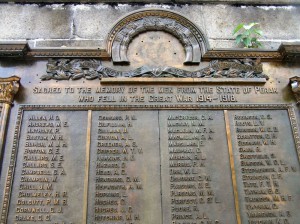 The efforts of citizen historians help to keep the artefacts and histories of these soldiers alive yet the lack of research methods knowledge impedes their work. I hope to contribute to their efforts by organising a road show in Kuala Lumpur this July. Hopefully, efforts such as this will offer the opportunity to disseminate the knowledge needed to preserve the valour and bravery of the Malay State Guides and expand our understanding of the Malaysian Sikh diaspora and their engagement with the forces of empire, pushing back against the politics of remembrance within the Malaysian national narrative that results in the loss of cultural knowledge and history. A recent investigation of cenotaphs in Malaysia demonstrated this slow erasure, where the World War I memorial that stands outside the railway station in Ipoh holds only the names of the British fallen soldiers.