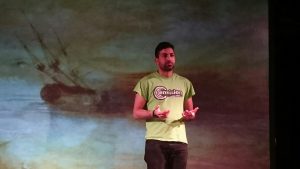 In Flux, a play produced by Excavate and supported by the Centre for Hidden Histories was performed at Nottingham Playhouse's Neville Studio on Saturday 8th April.  It is a series of dramatic monologues about how Western imperialism in the Middle East during the First World War intersects with the history of the present. Discussing Andy Barrett's script, Jasim Ghafur, a Nottingham based visual artist whose work is included in the show, commented:
"Andy… beautifully interweaved many different aspects of history to draw attention…to the historical reality that imperialist powers including the UK, have significantly influenced uncertainty and political instability in the Middle East…Kurdistan is a prime example of the political outcome of colonialist strategies after the First World War."
In Flux attracted a sold-out audience of 75 people. Tickets were offered free of charge.  There was a collection afterwards for the Red Cross Tuesday Night Group which provides English language support to asylum seekers arriving in the city of Nottingham.
To see Andy Barrett and performer Sara Altan talking about In Flux for Sikh Channel Aid as part of World Refugee Week (19 – 25 June 2017), click here.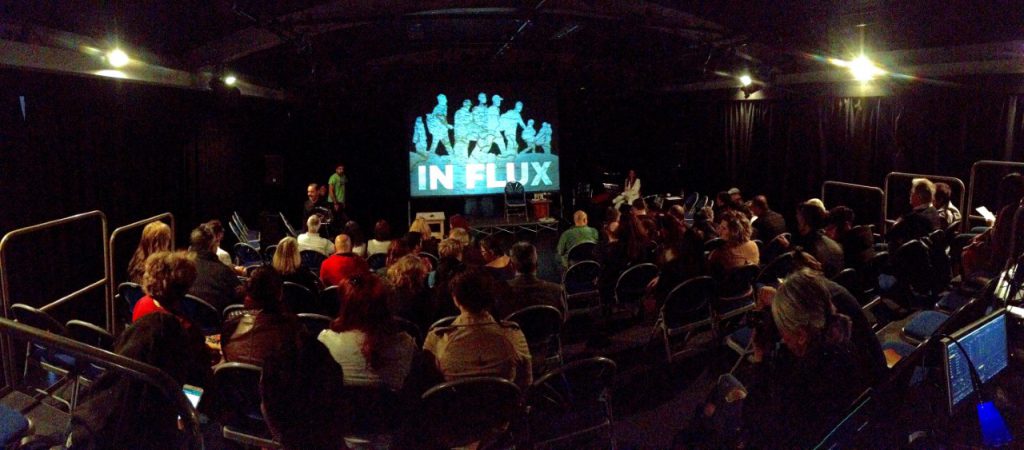 Performer Adel Hamad is pictured in the top right hand image.